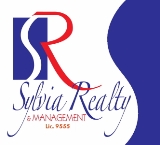 Bienvenido a Sylvia Realty & Management Corp., su fuente de información en el campo de los Bienes Raíces en Puerto Rico. Si está pensando en vender su propiedad le ofrecemos una Evaluación Gratuita.
Nos especializamos en casas de lujo, condominios, propiedades residenciales y comerciales en todo Puerto Rico. Además, tenemos propiedades industriales, casas reposeídas o de inversión. Nuestro equipo de corredores y vendedores le ofrecerá un estudio extenso del mercado y la información necesaria que lo apoye en su compra y lo mantenga informado sobre las oportunidades en el mercado. Ya sea que este incursionando en el mercado por primera vez o sea un inversionista experimentado el equipo de Sylvia Realty tiene la experiencia, la trayectoria y los recursos necesarios para ayudarlo a cumplir con sus objetivos en el mercado de las Bienes Raíces en Puerto Rico.
Le invitamos a contactarnos si desea vender o comprar una propiedad, queremos apoyarle durante el proceso de esa importante transacción. Además, estamos disponibles para brindar información y contestar preguntas relacionadas a la compra y venta de propiedades en Puerto Rico.
¡Estamos para servirle!
Atentamente,
Su Equipo de Sylvia Realty & Management Corp.
Teléfono: 787-613-1319      Celular: 787-614-1319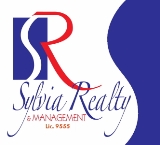 Welcome to Sylvia Realty & Management Corp., your source for Real Estate in Puerto Rico. If you own real estate that you're thinking of selling, we would be happy to provide you with a FREE Home Evaluation.
We specialize in luxury homes, condos, residential estates or commercial properties throughout Puerto Rico. If you are looking for industrial, retail, commercial, foreclosure and investment properties our team of realtors has thoroughly studied the market to provide you with the best purchase opportunities in today's market. Whether you are new in the market or an experienced investor, our team at Sylvia Realty has the expertise, proven track record, and resources to assist you achieve your objectives in the Puerto Rico real estate market
Whether you are buying or selling a property, we invite you to contact us and we will be happy to assist you with this important transaction. We are here to support you and guide you, also if you have any questions about buying or selling real estate in Puerto Rico, please contact us we will be more than willing to help.
Sincerely,
Your Team at Sylvia Realty & Management 
Corp.
Phone: 787-613-1319   Cell: 787-614-1319